If his horn tips weren't worn back a couple inches, he'd be 40+"or more, Now he's just a hair under 40", with a 27" spread!!! His bases are 14" around, and he's 10.5 years old! Scores about 167 P&Y.
So the weather was a bit sketchy, the day we flew in, July 27. But we managed to stay dry anyway.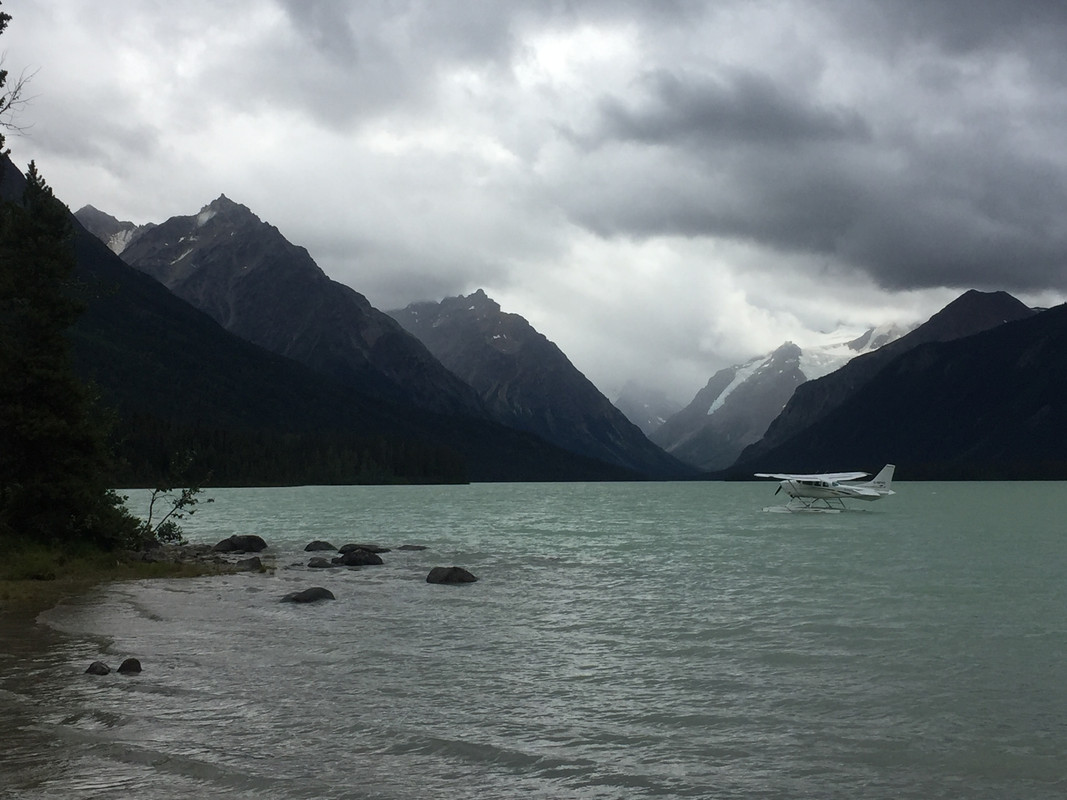 And it was still, the next day. So we hung out at the lake another day. We had lots of time anyway. We hit the trail the 29th, but didn't make the alpine. But pitched the tent in a great spot anyway. The ground was so soft, we didn't really need mattresses. Set up a bear alarm around camp though because of all the big grizz tracks everywhere! Yikes!
Trying out my new Havalon Baracuta saw and knife combo! Very impressed!!! Trim'n branches to get food bags up off the ground.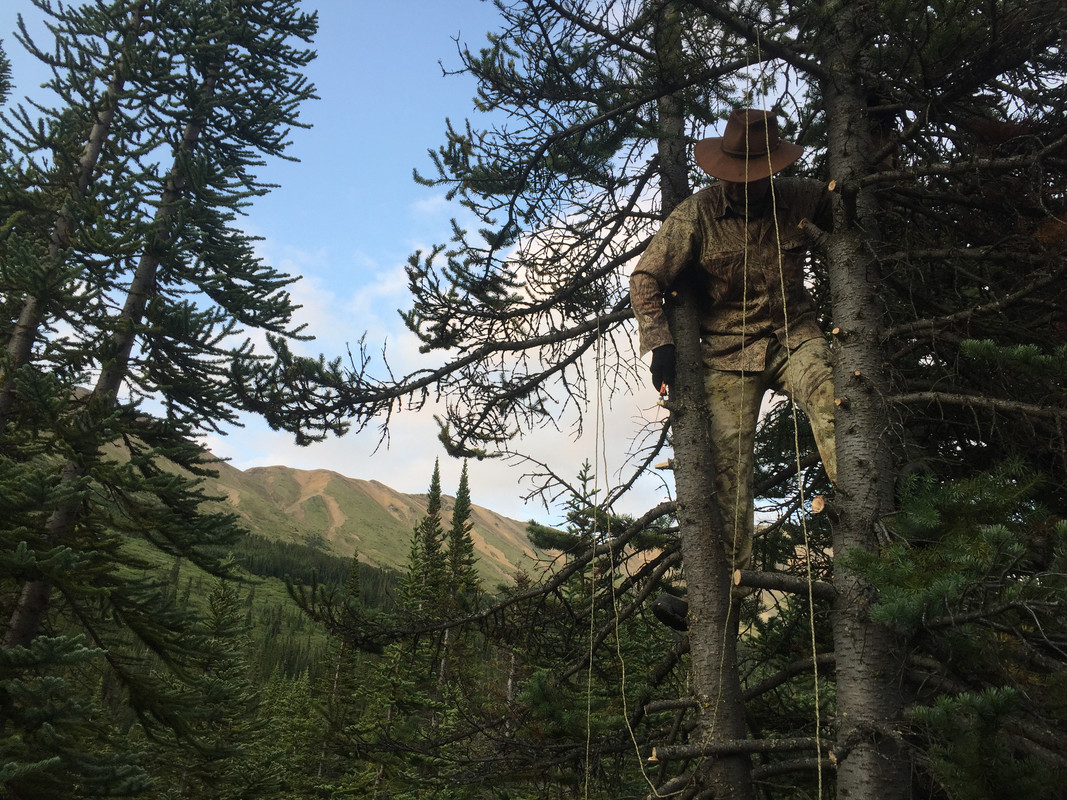 The 30th, we set up in the sub alpine! Nice flat spot for the tent, and awesome fresh water nearby! The 31st was a rainy morn'n, so we just hung out by camp, and could glass sheep right from there anyway! The next morn'n, Aug 1st opener! Had to wait for the fog to burn off, so headed out about 11am. Got out where we could glass 11 rams in several groups, including my big one, waay in the distance!!!! Only had a brief look with bins, but I could tell he was a beaut!!!!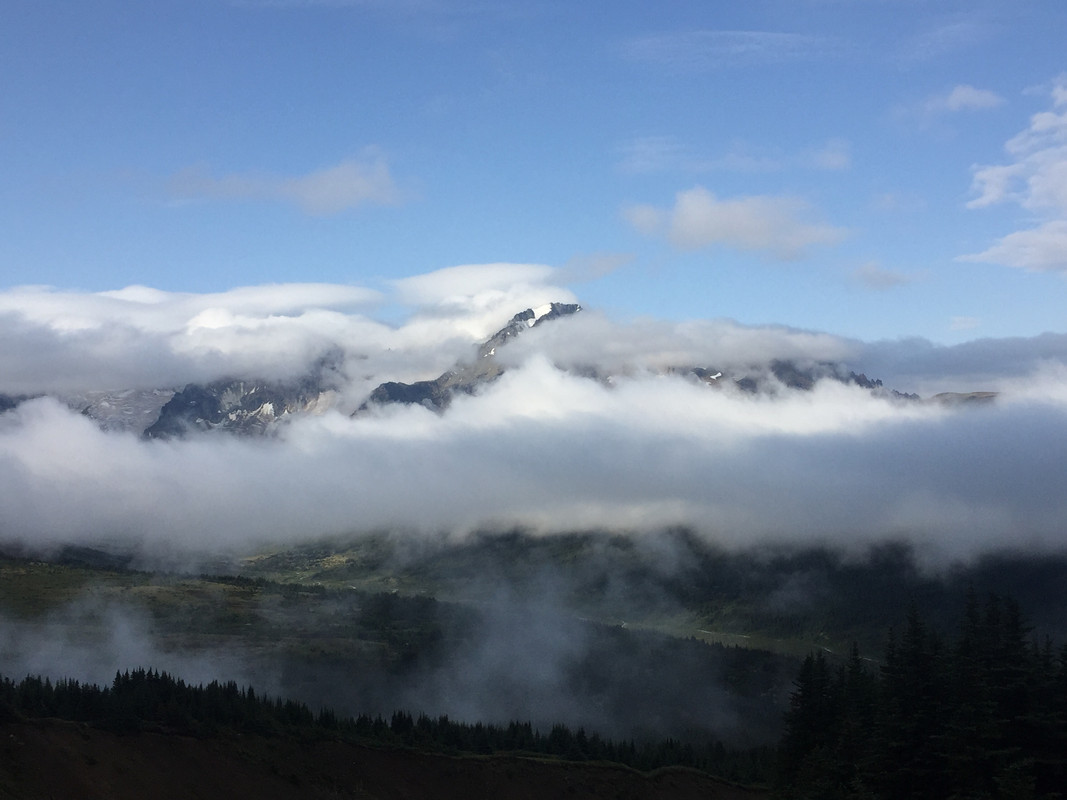 This isn't a great ram mnt, but sure looks good!!!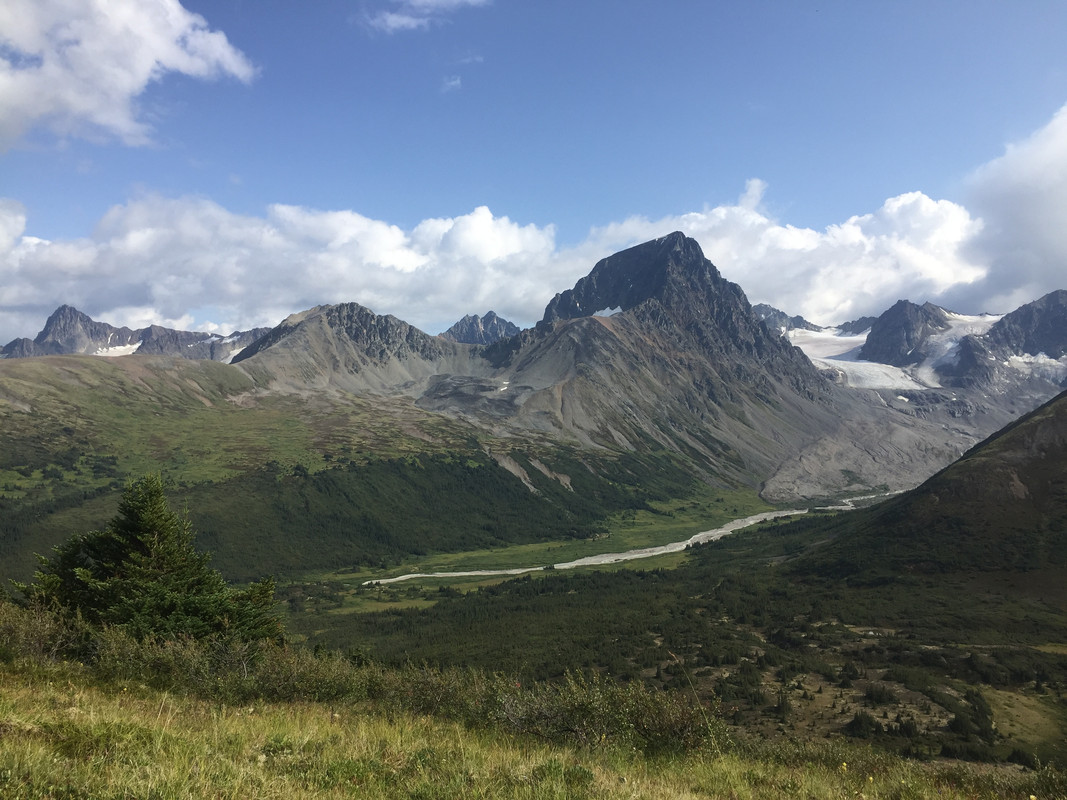 View of camp...I could stay here a looong time!!!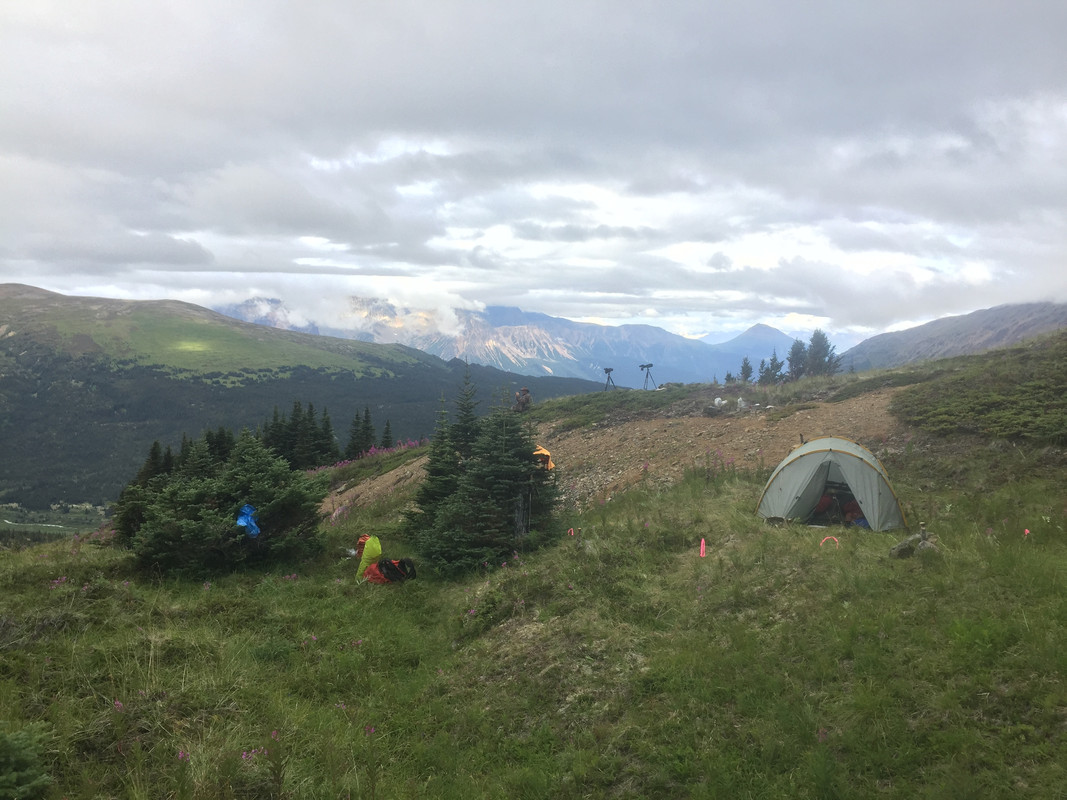 Not a shooter! But look how wide he is already!!! These rams get huge here! Wide, flaring tips are the norm with the boyz here!!!!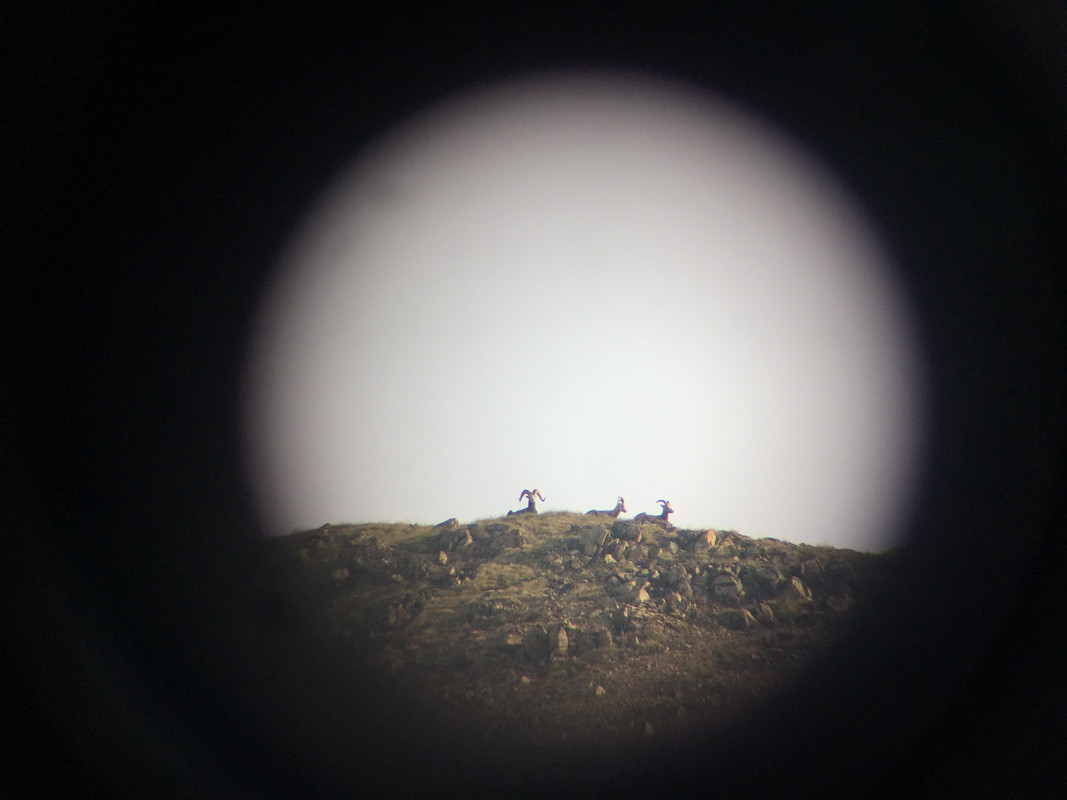 Still not!!!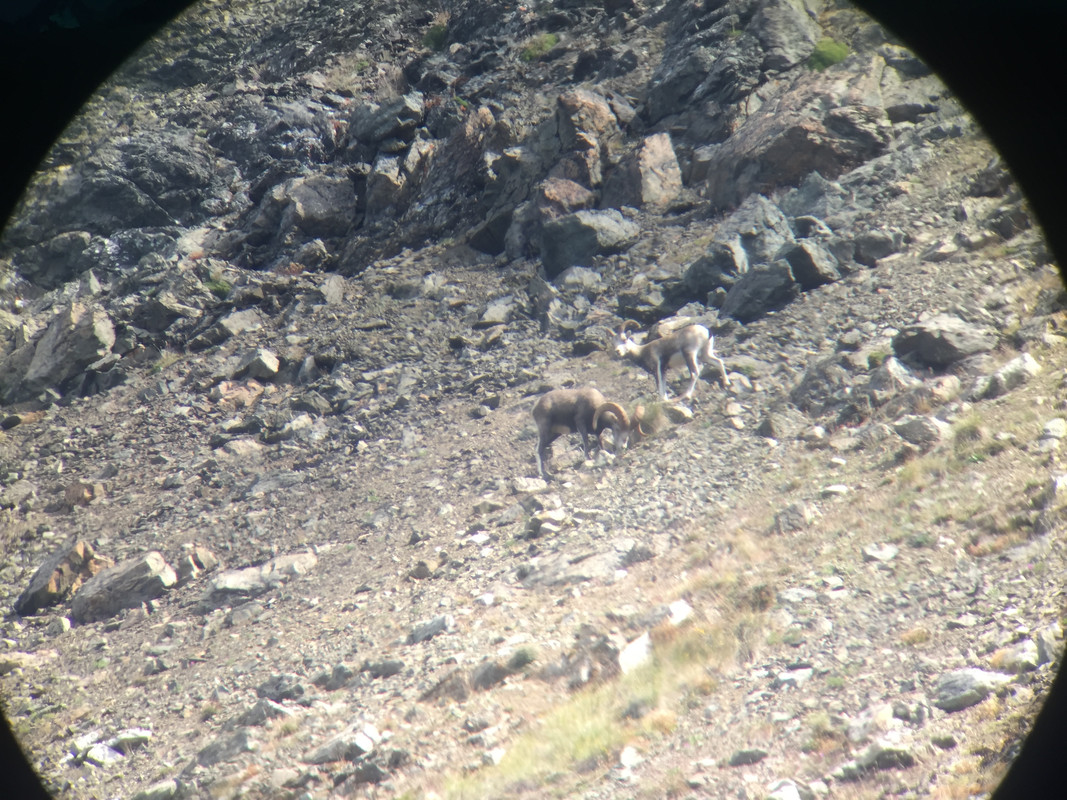 But this one was!!!!!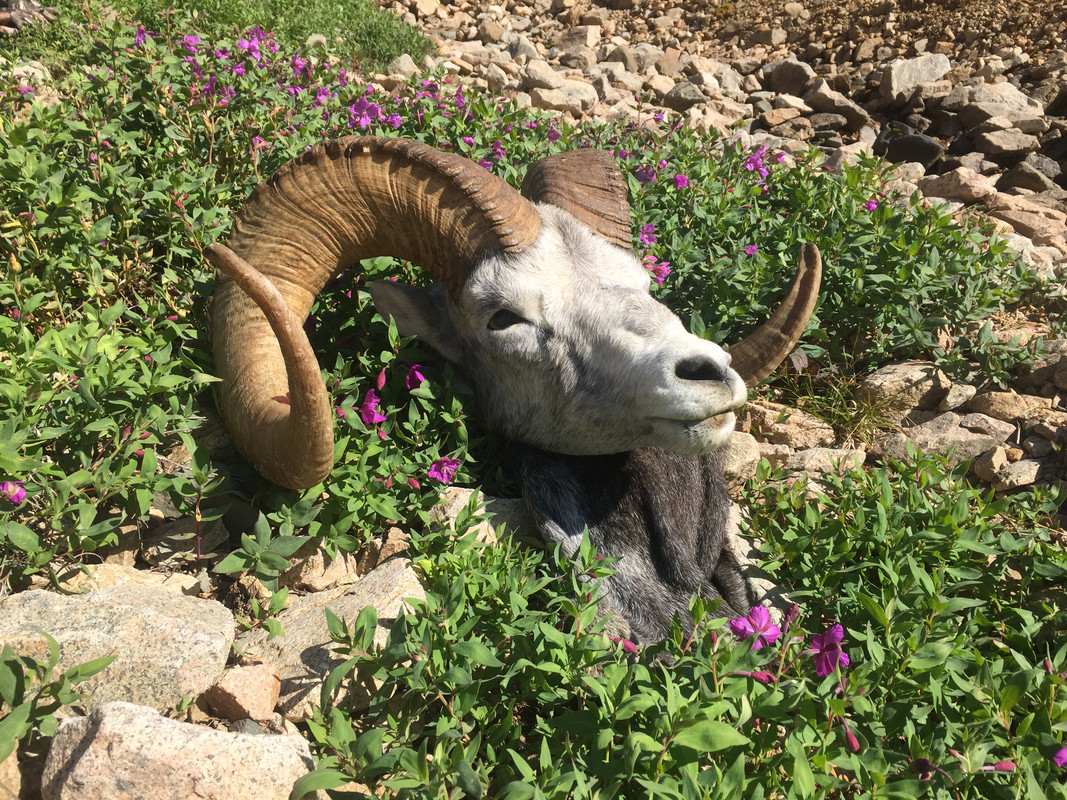 Aug 3rd to pack him out! Took over 4 hours just to get back to him, from camp. Buried the meat in snow on the way back to camp, and got back just before dark! What a day!!! But! What an awesome end to the day!!!!! This is quite the view right from camp!!!!! Made it hard to go to bed every night! And that is only from about 11pm - 3am.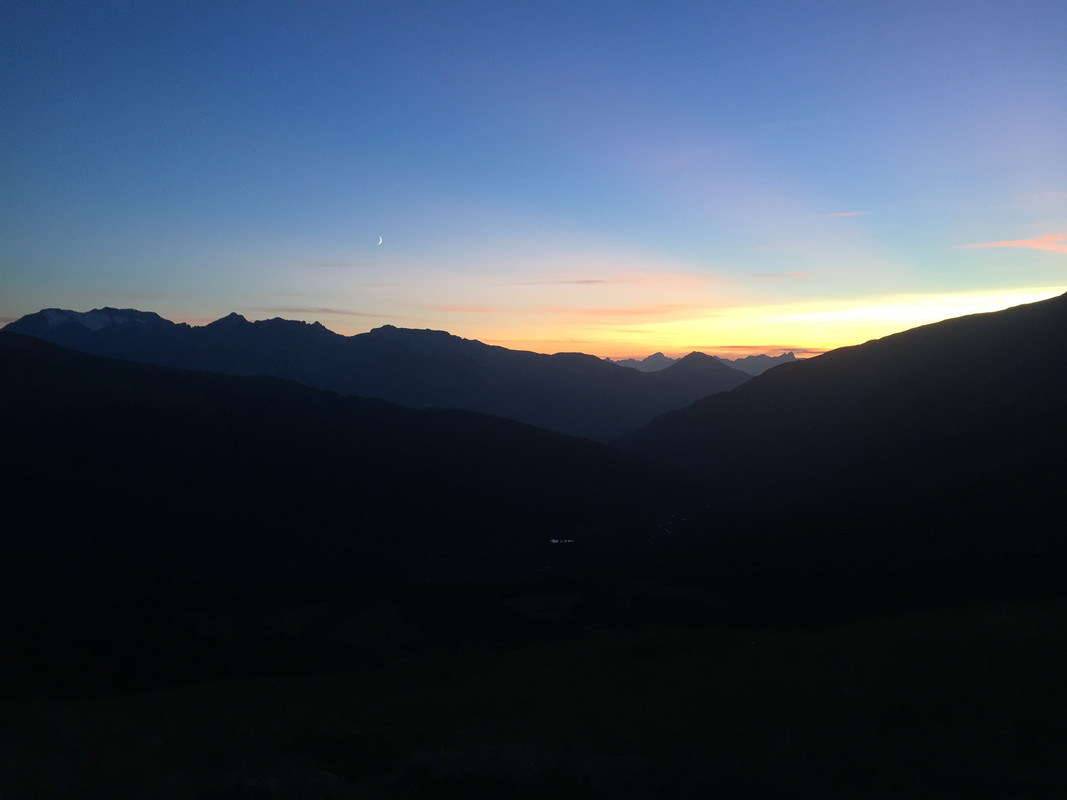 Next morning, caping and salting.....But there's horns in camp!!!! And tenderloins on the fire at the close of yet another day!!!!! Need loads of time for sheep hunts!
The cloud here was actually a big fire started by lightning, I guess. We were glad to see it calmed down the next day! We were start'n to wonder, and checked in with the pilot on my InReach, 2 way satellite texting device. Slick little units for hunts in the wilderness like this! They're taking over from sat phones, I think!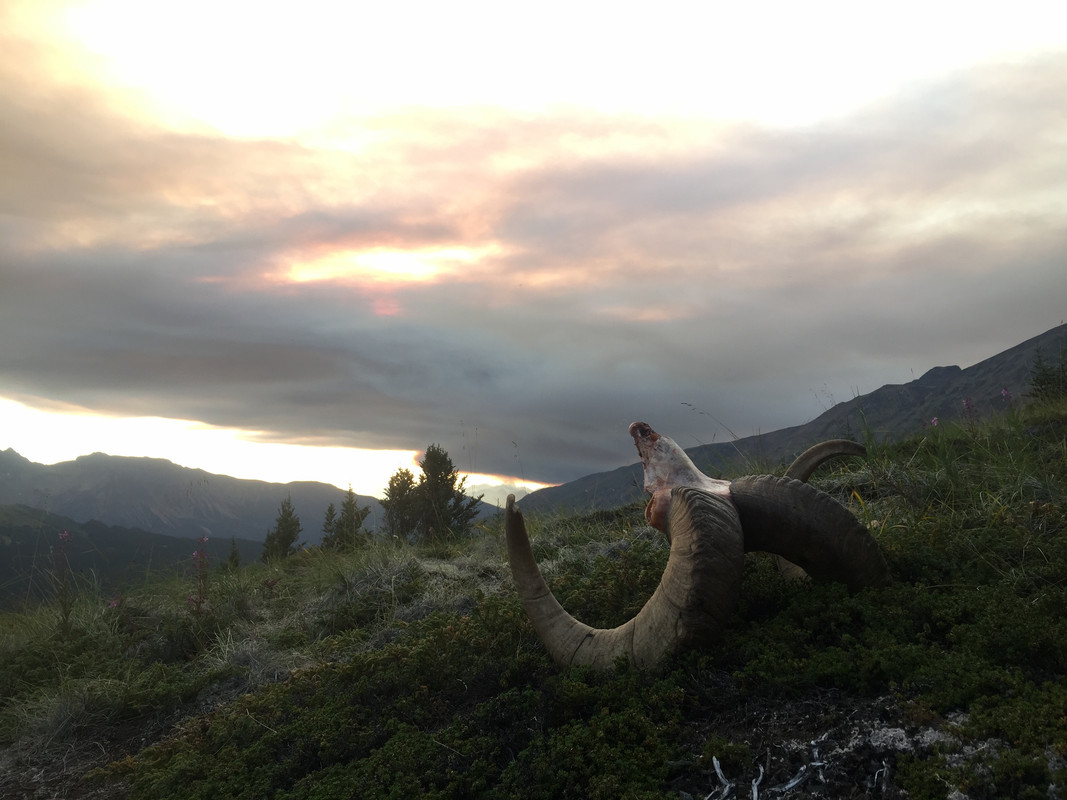 These are grizz we saw a couple days after I got my ram! They were chow'n down on a sheep. On our flight out, we saw them just leaving my kill site!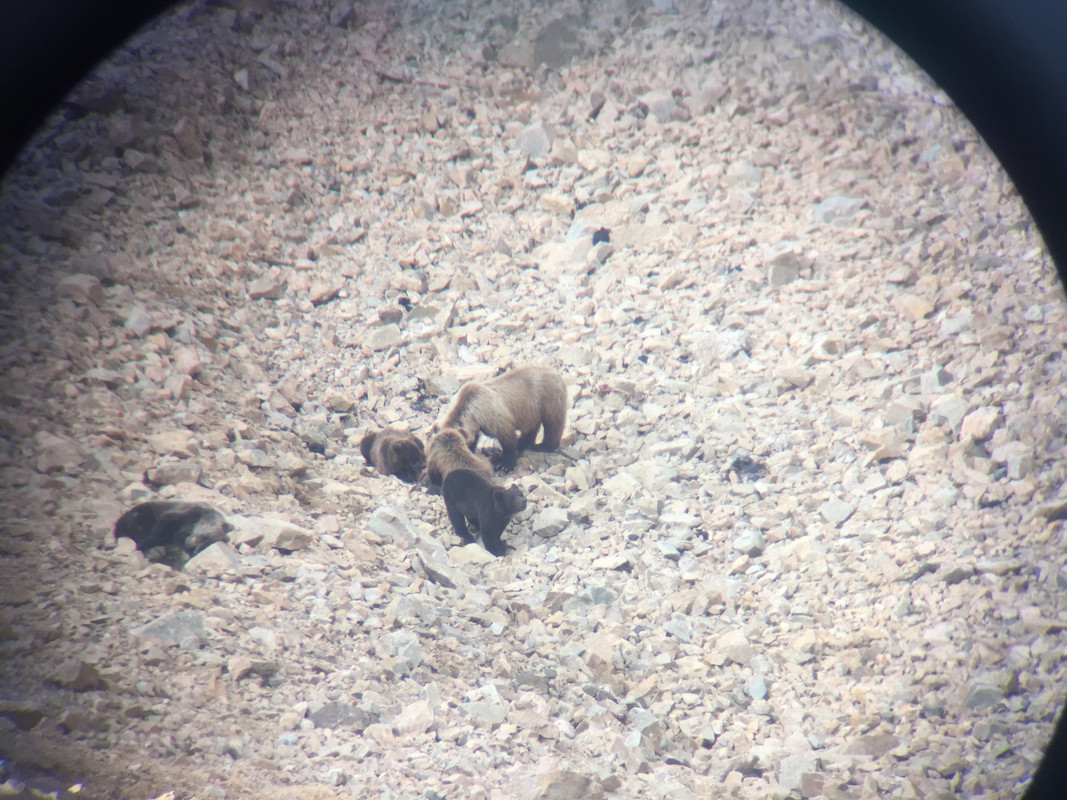 Aug 9th, last night at the lake, to fly out next day. One day earlier than planned, because of the meat. We brought my ram out nearly 30km from the lake. Good thing I like hike'n!!!
Kept the meat in great shape (clean and cold) for 9 days, just keeping it in snow, creeks and the lake. Always had it in clean cotton pillow cases and sterilized with vitamin c or salt.
I'll never forget this trip! Thanks Ethan for come'n and put'n up with me!!! And for all the great pics!!!!!
So, now ya understand my addiction a bit more in my profile!? LOL
Hope ya liked,
KTK