Discussion Starter
•
#1
•
A few of the SWAT XPs are going out for reviews and first impressions. These are full production models. This thread is for all testers to give their thoughts, etc.
They come with 9 arrows(for testing, I think 3 are standard) , a rope cocker, a Dead Silent crank cocker, a very nice 32 mm blue or red lighted reticle Lumix scope that goes up to 450'/sec complete with flip up end caps, a high quality 5-arrow quiver mounted inline with the enclosed rail, rail lub, instruction manual for xbow and scope. The crossbow comes fully assembled .
After a week of dead calm, hot weather in Arkansas, that all ended Friday PM when the SWAT XP arrived via the brown truck. Light wind last night and evening, and lots of humid heat and 5-10 mph gusty winds today. I shot the XP about 12 times yesterday and 53 today for a total of 65 shots. If the X25 is never built , this could well be my last crossbow except for a twin of it plus one of my original SWATs.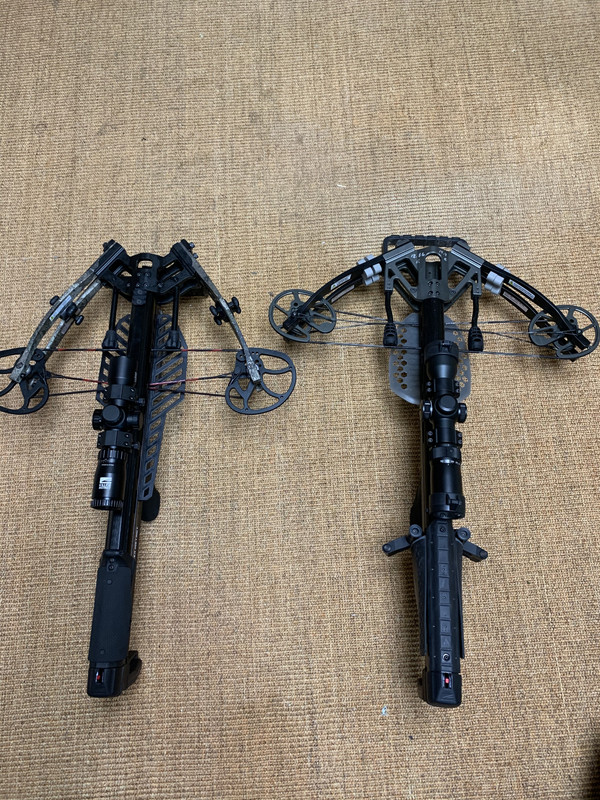 Today, I just wanted to get really familiar with the xbow, crank cocker and rope cocker, scope, get speeds and accuracy potential which the winds prevented that last item. After 30 or so shots, I took off the Lumix scope and placed an Optimizer/4.5x14 Zeiss Conquest scope with Parallex adjust (I wanted to see what the crossbow could really do). Additionally, I had the stock KI arrows which averaged 301gs. They were surprisingly accurate. In addition, I had 12 new Jerry arrows (22" STs, 3.15 Vanetecs in offset, 110g DT inserts, and I epoxied in the new KI AL nocks). These nocks are brilliantly designed as is the KI designed Lumix scope - more later.
I tested both sets of arrows , but the wind caused the results to be relatively meaningless.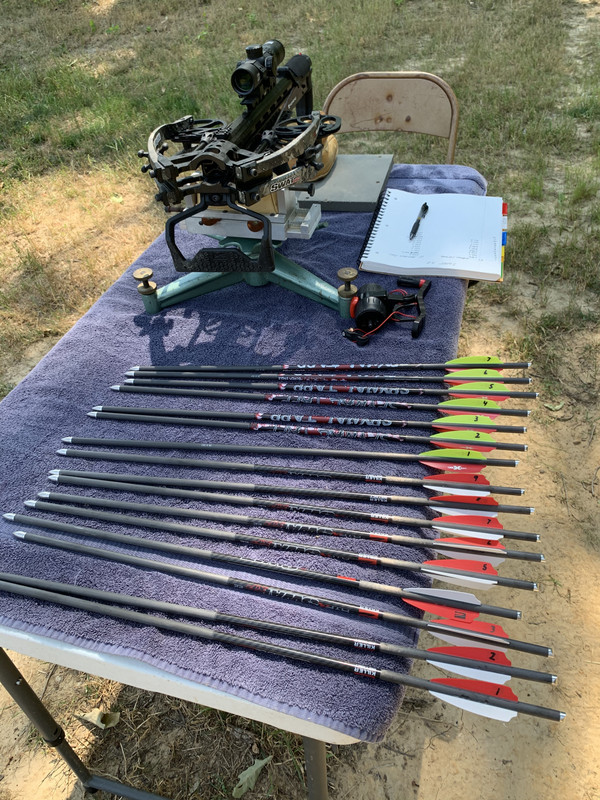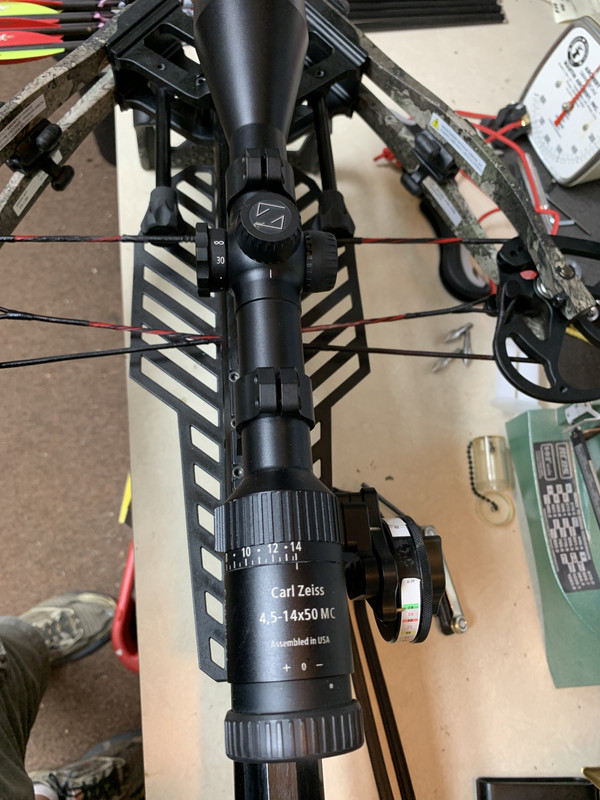 I'll continue with the next post.