Thought I would share. Found a seller with what I believe we're auction purchased Excalibur TriggerTech single stage triggers from UPS, DHL, FedEx lost freight auction. Here is the deal he has them setup on the best offer AUTO setting. I purchased one for $60 but believe it maybe set up to accept lower bid. I just ran it up to $45 and it was not accepted. If you are eBay savvy maybe you can get for a lower price than $60. It allows you 5 bids. I did buy one at full price $73 a week ago and other that a few cosmetic scratches it's good to go. If you want this trigger and are successful please message me with the selling best offer price. I am not affiliated with the seller.
Update 11/5.. He listed 10 more. New ad posted below.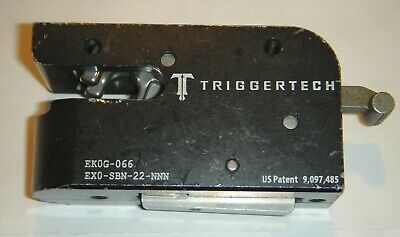 THEY ARE NEW NEVER USED AND ARE WILL WORK AS NEW. THE FACTORY SEAL IS STILL IN PLACE.