For over a year, I had been reading glowing reports about this broadhead. TruGlo?? Seemed to me like a new Yugo had come out and was getting glowing reports. I've just not been impressed with TruGlo in the past.
I want a low inflight aerodynamic signature for any broadhead I shoot. Additionally, I prefer to not need bands and for launch forces to help keep it closed. Silent in flight, cut a big hole, tough blades, identical practice points or being able to use the actual broadhead for practice, affordable, ability to reuse would be just gravy - these I want. Vaguru , whom I greatly respect, told me that he was using these and intended to continue.
I ordered just 3. 2 deer down with just one of these BHs , and appx 50 shots into an 18-1. The entrance holes were large, exits were larger.
I'm down to just one arrow for all 3 xbows, one broadhead for all hunting (bear and deer). Still use Chinaderms for varmints. Essentially one crossbow for all hunting - either of my two SWATs.
The last deer was a large, beautiful 8-pt. He went down in 80 yards with a huge bloodtrail.
This is a broadhead to consider.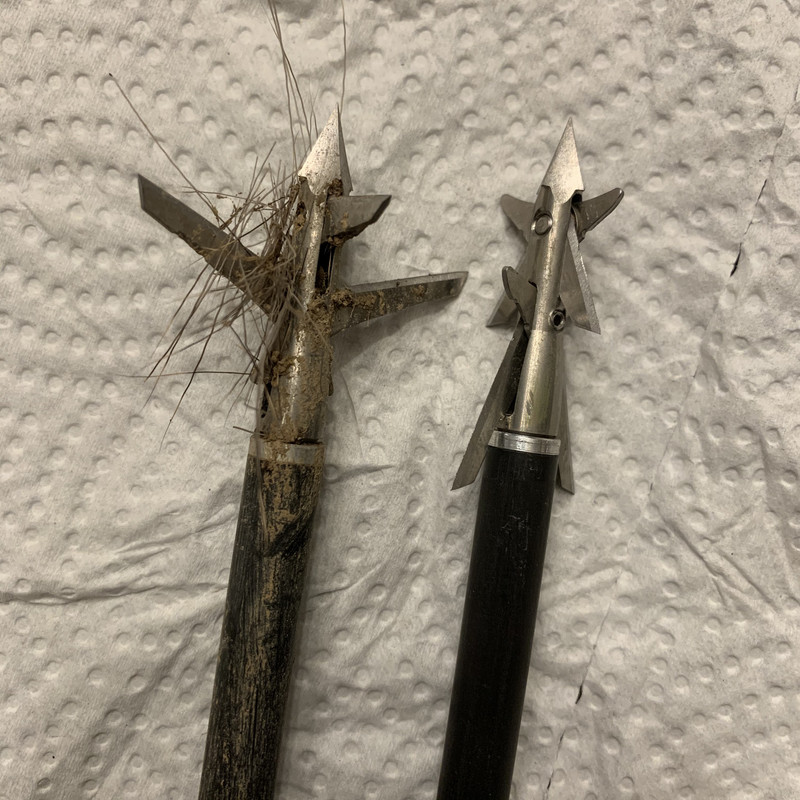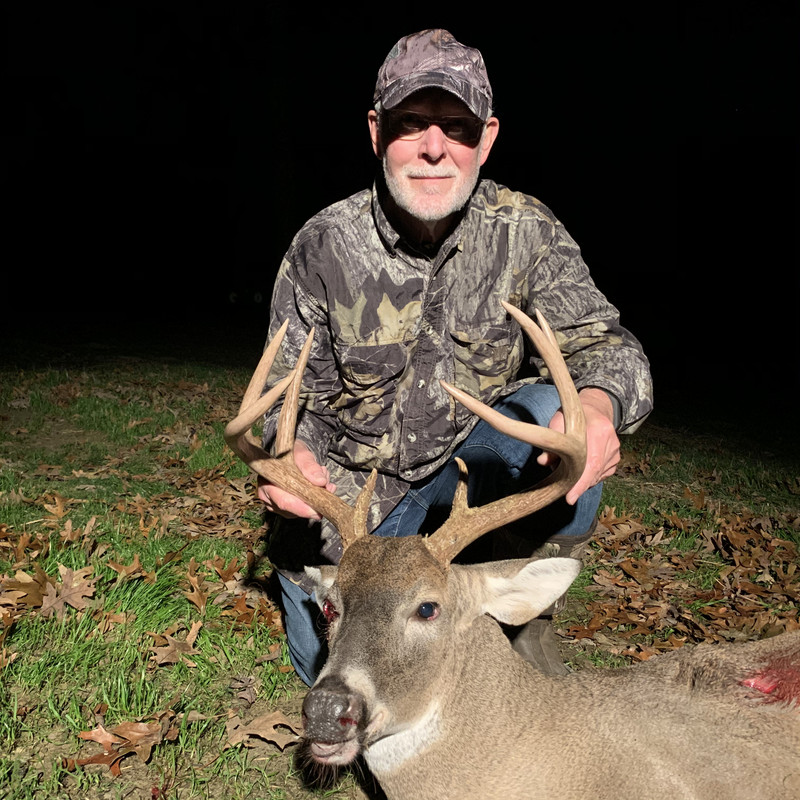 Exit